European patent attorney Nathalie Baptiste to join Papula-Nevinpat's ICT and Electrical Engineering Team
28.3.2022
Papula-Nevinpat's team of IP experts is again growing, as Nathalie Baptiste (M.Sc. in Electrical Engineering & Computer Science, Paris-Saclay University) has been appointed European Patent Attorney to Papula-Nevinpat's ICT and Electrical Engineering Team as of 28 March 2022.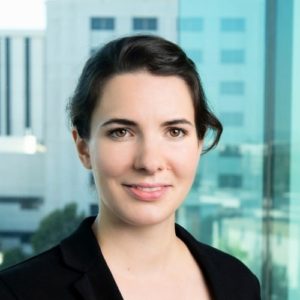 Nathalie has extensive experience in European and US patent prosecution. Prior to joining Papula-Nevinpat, she worked as a European Patent Attorney and US Patent Agent in France, Silicon Valley, and New York. Her practice focuses on patent prosecution, strategic counseling, and worldwide patent portfolio management in a broad range of technology areas, including computer science, electrical engineering, telecommunications, and artificial intelligence.
"I am excited to join this forward-thinking firm with strong technical expertise and an innovative approach to patent prosecution. I look forward to working with inventors on cutting-edge technologies", says Nathalie Baptiste.
"I am thrilled to welcome Nathalie to our team. She has deep knowledge and international experience in patent prosecution in the ICT sector and working with the European Patent Office and the US Patent Office. Her solid expertise brings substantial value to our customers", comments Tomi Konkonen, Team Leader, ICT and Electrical Engineering Team.