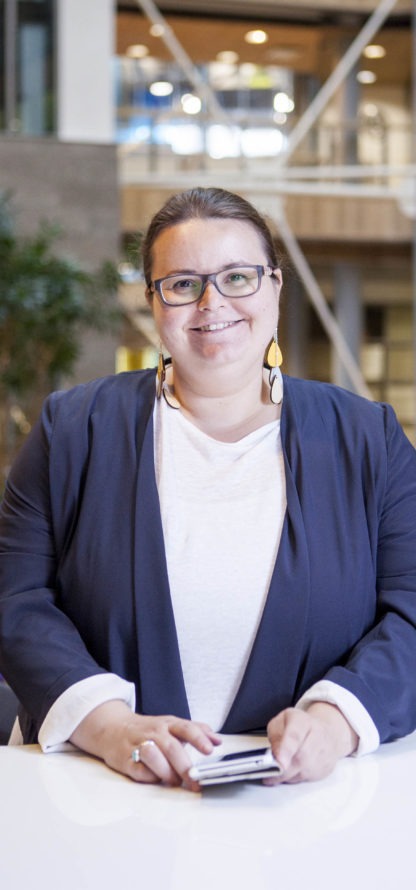 VAINIO ANNA
Patent Specialist
Anna Vainio works for Papula-Nevinpat as a patent specialist.
Before entering on her career in IP, Anna worked as a researcher in paper technology. She has published several scientific articles.
Anna´s IP career started in 2007. She first served as an examiner at the Finnish Patent and Registration Office (PRH), and later on in 2011-2012 worked in Germany as a patent engineer in a major mechanical engineering company. In 2015, she moved to work at Papula-Nevinpat. Anna´s work includes patent application drafting and handling the patent prosecution process.
Core expertise
Wood processing technology
Packaging technology
Papermaking
Patent classification systems
Patenting processes

Languages
Finnish, English, Swedish, German, French
Education
Master of Science (Forest Technology), University of Joensuu (now University of Eastern Finland), 2001 Doctor of Science in Technology (Paper Technology), Helsinki University of Technology (now Aalto University), 2007