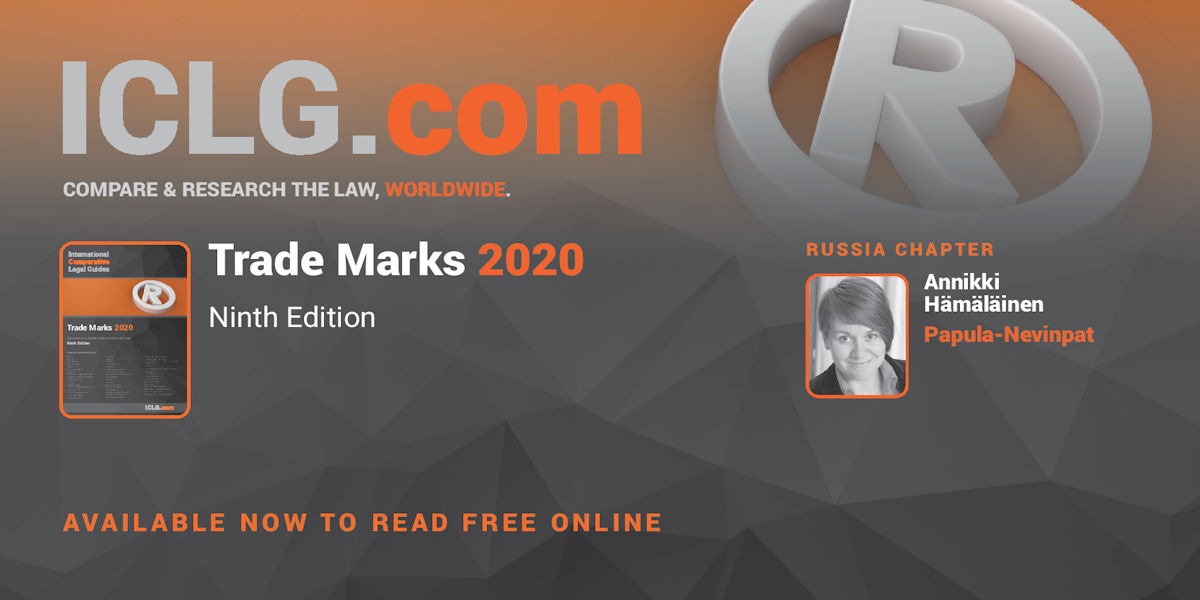 International Legal Guide to: Trade Marks 2020 in Russia
9.4.2020
Our trademark attorney Annikki Hämäläinen has written the Russia chapter in The International Comparative Legal Guide to: Trade Marks 2020.
Here you will find a broad overview of common issues in the trademark law and regulations in Russia including legislation, applications, refusal, opposition and registration.
You can read the Russia chapter here.
And as always, should you have any questions on trademark matters in Russia or the Eurasia region, we are here to help you.