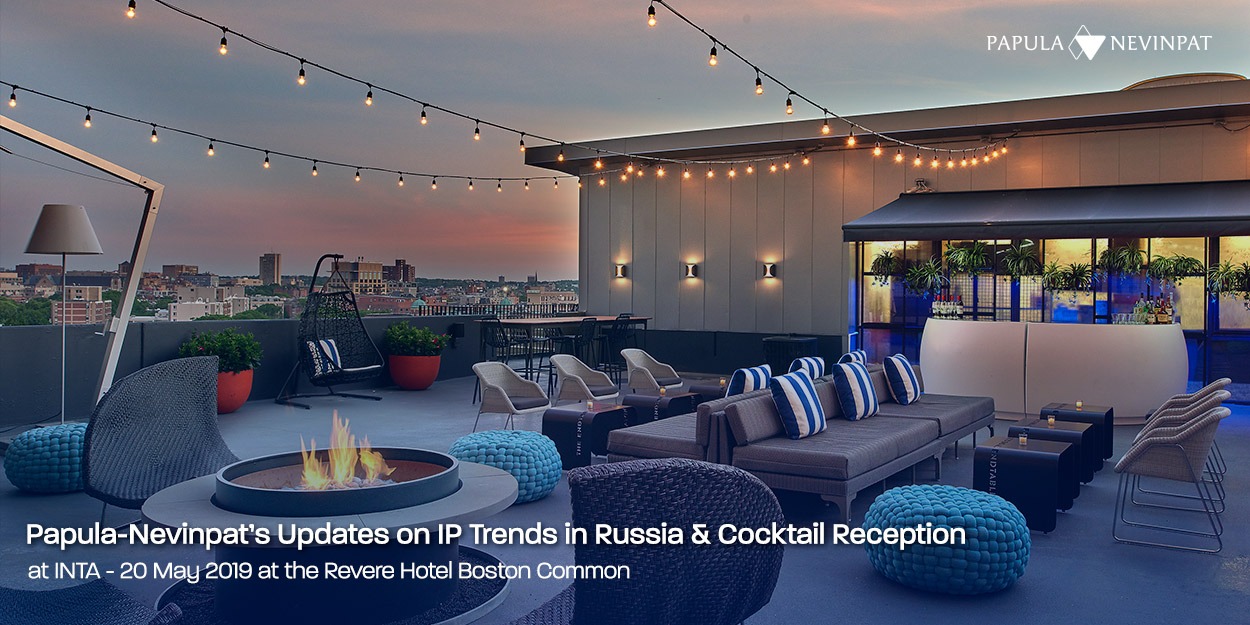 Meet us at 2019 INTA Annual Meeting
16.5.2019
The 2019 INTA Annual Meeting is just days away! This year there will be a record crowd of more than 11 000 brand owners and intellectual property professionals on May 18 – 22, 2019, in Boston, for the world's largest and most influential IP event.
We are again this year present at INTA and are arranging presentations on IP Trends in Russia and hosting a cocktail reception on Monday 20 May at the Revere Hotel Boston Common. The reception will take place at the hotel's beautiful private Rooftop@Revere.
The response towards our reception as well as the IP Trends in Russia updates has been overwhelming and unfortunately we cannot accept new registrations.
Our IP experts team, Annikki Hämäläinen, Heidi Mikkola, Jussi Mikkola, Riikka Palmos, Markku Simmelvuo and Marina Smirnova look forward to meeting as many clients and friends as possible during the INTA days.
See you in Boston!