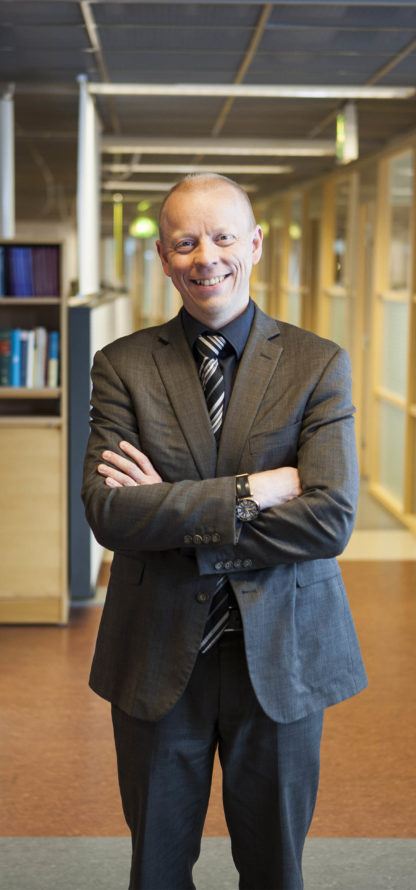 KONKONEN TOMI
Team Leader, ICT and Electrical Engineering, European Patent Litigator, European Patent Attorney
Helsinki
firstname.lastname@papula-nevinpat.com
Tomi Konkonen works as Team Leader for Papula-Nevinpat´s ICT and Electrical Engineering Team, he is a European Patent Attorney and European Patent Litigator. He is also a partner in the company.
Tomi began working in IPR more than 15 years ago. His career started at the National Boards of Patents and Registrations of Finland. He then moved to a post as a patent engineer with Nokia IPR.
In 2002, Tomi moved to work in a private practice. He continued studying and, after spending some time at the European Patent Office in Munich, qualified as a European patent attorney in 2006. In addition to the time spent in Munich, Tomi also completed the Certificate on Patent Litigation in Europe at the Université Strasbourg III for the right to represent a client at the Unified Patent Court. In 2010, Tomi moved to an international patent attorney company and returned back to Finland in 2014.
Publications
Rubicon Personal IP Contributor
Enforcement of Patents in Finland, IAM Patents in Europe 2008
Patentin Suoja-Alasta – Suuntaviiva-Ajattelun Nousu ja Tuho, Defensor Legis   N:o 5/2007
Suomalaisella ja Saksalaisella Hyödyllisyysmallilla on Oleellinen Ero, Defensor Legis N:o 1/2010
Special expertise
5G, Analog electronics, Antennas, Automation processes and programming, Coding, Crystal growth, Digital electronics, Encryption, Fixed networks, General electrical engineering, High-voltage technology, Imaging, Light detectors, Machine learning, Medical devices, Medical electronics, Medical software, MEMS, Microelectronics, Mobile phones, Networks, Power transmission, Processors, RF electronics, RF technology, Sensors, Software, Wearable electronics, Wearable or implantable electronics, Wireless networks
Assistant
firstname.lastname@papula-nevinpat.com
Technical fields
Artificial intelligence
Automation
Computational engineering
Electrical engineering
Electronics
Measuring technology
Medical engineering
Mobile communications
Power electronics
Power systems
Radio technology
Semiconductors

Languages
English, Finnish
Education
Certificate on Patent Litigation in Europe at the Université Strasbourg III, Ceipi-Epi, 2013 M. Sc. (Elect. Eng.) Helsinki University of Technology (now Aalto University), 2000
Memberships
Institute of Professional Representatives before the European Patent Office, Finnish member of the Professional Education Committee, EPI The association of Finnish Patent Attorneys, Finnish Association for Corporate Patent Agents