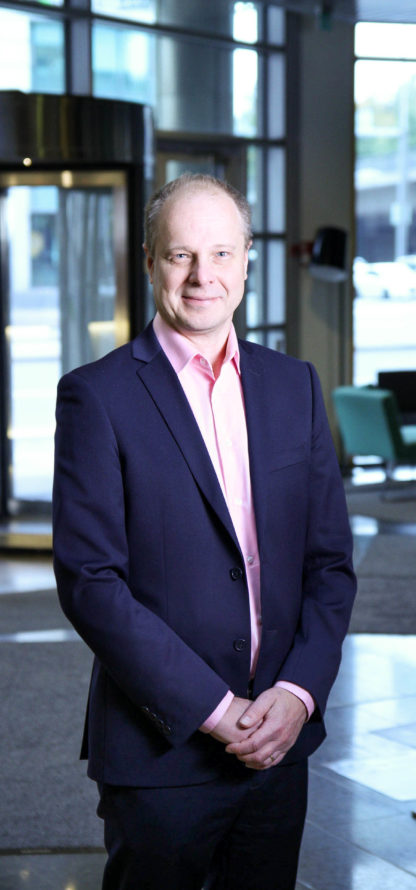 NISSINEN JYRKI
European Patent Attorney
Helsinki
firstname.lastname@papula-nevinpat.com
Jyrki Nissinen is a European Patent Attorney at Papula-Nevinpat.
Jyrki has more than 20 years of experience in working as a patent attorney. His expertise includes evaluating inventions, drafting and prosecuting patent and utility model applications in Finland and abroad, handling opposition and appeal cases, and providing technical statements in patent-related proceedings. Jyrki has also participated in several court cases in the role of a technical patent expert.
Jyrki's expertise covers patents in the fields of mechanics and energy technology. He has particular experience with inventions relating to internal combustion engine technology, engineering materials, paper machines, construction engineering, waste treatment, vehicle tire manufacture, and sawmill machinery.
Special expertise
Biofuels, Combustion, Energy production, Environmental technology, Fire prevention, Hydraulics, Manufacturing, Packaging, Paper machines, Power units, Renewable energy, Shipbuilding, Ventilation, Waste treatment
Languages
Finnish, English, Swedish
Education
M.Sc. (Tech.), Helsinki University of Technology
Memberships
epi, Finnish Association for Corporate Patent Agents