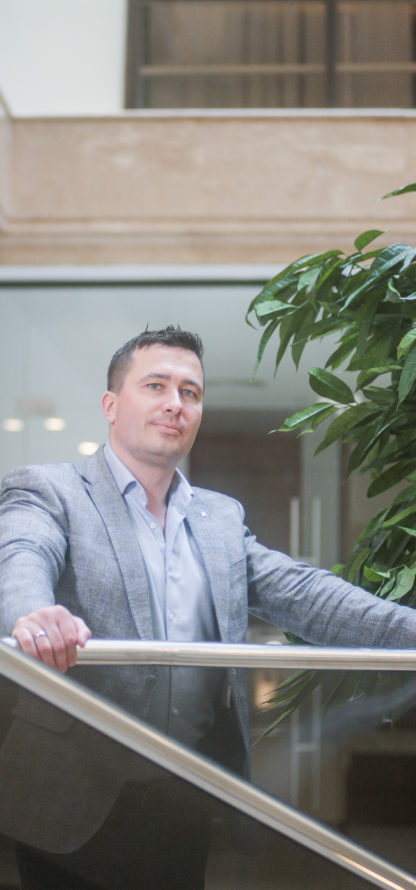 SHIBAEV RUSLAN
Advocate
Saint Petersburg
trademarks@papula-nevinpat.com
Ruslan is a registered Russian patent attorney (No. 2169) at Papula-Nevinpat and is located in Moscow. He is also a member of our company's Legal Team Russia.
In 2004 Ruslan started his career as a legal specialist at the Moscow Commercial Court, and worked later there as a judge assistant. Court experience has given Ruslan deep knowledge on how the Russian court operates.
Since 2012 Ruslan has been working as an IP litigator at Papula-Nevinpat, handling court cases both before the Patent and Commercial Courts to represent Papula-Nevinpat's Finnish and international clients.
Ruslan has handled several trademark litigation, customs seizure and patent cases as well as assisted in agreement drafting (amicable settlement, assignment and license agreements).
In addition to court actions, Ruslan has represented Papula-Nevinpat's clients before the Federal Antimonopoly Service (FAS). Further, he has wide experience in domain name litigation at the Commercial Court.
Ruslan has graduated from the Russian State University of Justice in 2006.
Special expertise
Appeals, Consulting, Counterfeits, Counterfeits in CIS member states and Russia, Customs registration applications, Design disputes, Design protection consulting, Design protection processes, Disputes, Domain services, Legal services – Russia, Licensing and assignment agreements, Oppositions, Protection strategies, Trademark litigation, Trademark processes, Trademark strategies