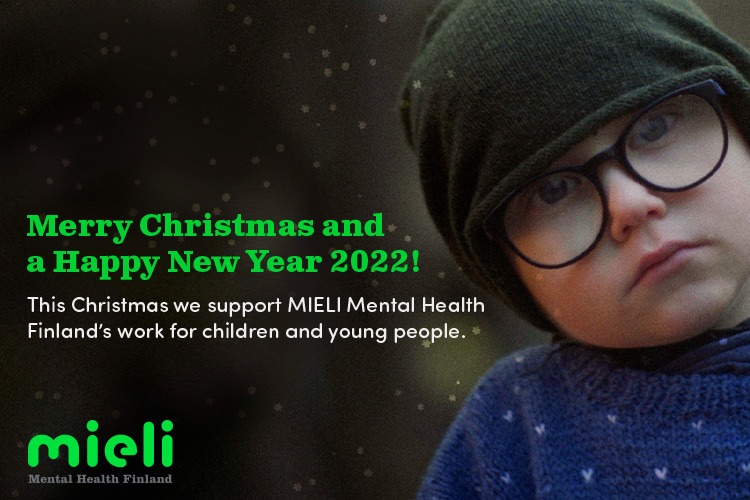 Season's Greetings & Happy New Year 2022!
21.12.2021
This Christmas we have made a donation to MIELI Mental Health Finland's work for children and young people. MIELI Mental Health Finland is an organisation whose mission is to promote mental health, provide crisis support and prevent mental health issues. MIELI Mental Health Finland wants to build a society in which people can talk about mental health safely and without stigma.
MIELI is the world's oldest non-governmental organisation dedicated to mental health and has helped people living in Finland through their life crises for over 120 years. The organisation operates at a national level through 54 local member associations and its operations are run by almost 150 professionals and over 3,000 volunteers.
Office closure dates
Kindly note that our head office in Helsinki will be closed for Christmas on Friday 24 December 2021 and for Epiphany Day on Thursday 6 January 2022.
In case of any urgent new patent or trademark filings in the Eurasian countries (Russia, Ukraine, Belarus, Kazakhstan or Uzbekistan) you can contact:
On 24 December 2021: Riikka Palmos, European Trademark Attorney, +358 40 524 6454, riikka.palmos@papula-nevinpat.com.
On 6 January 2022: Linda Norrgård, European Patent Attorney, +358 50 348 1950, linda.norrgard@papula-nevinpat.com.
We wish you all joyful holidays and all the best for the year 2021!