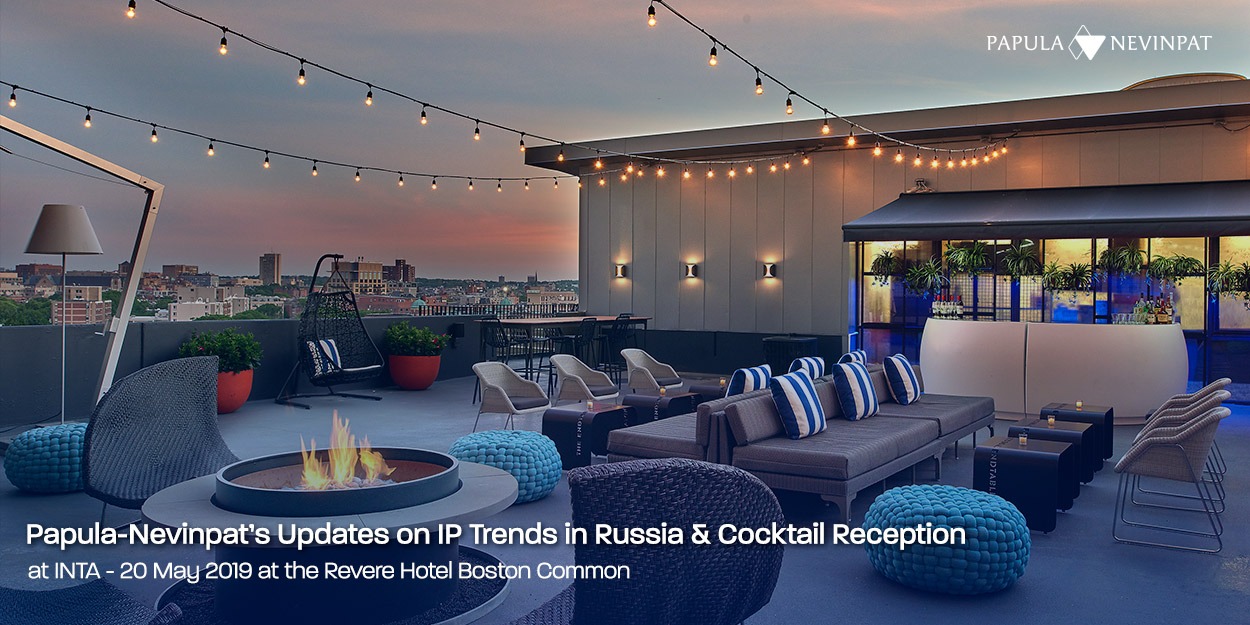 Updates on IP Trends in Russia & Cocktail Reception in Boston during INTA 2019
11.3.2019
Last year at INTA 2018 in Seattle we successfully hosted an Evening of Elegance and celebrated our global IP network with our international customers, IP professionals and friends around the globe.
Also this year we are present at INTA 2019 in Boston and are arranging presentations on IP Trends in Russia and hosting a cocktail reception on Monday 20 May at the Revere Hotel Boston Common. The cocktail reception will take place at the hotel's beautiful private Rooftop@Revere.
We hope to welcome our clients to join us and enjoy the spectacular views at our reception in Boston's coolest high-rise hotspot!