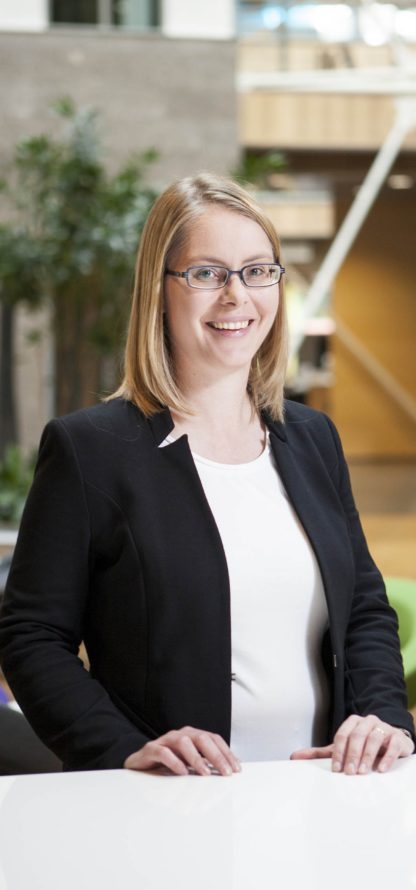 LEHESRANTA SATU
European Patent Attorney
Helsinki
firstname.lastname@papula-nevinpat.com
Satu Lehesranta is a European Patent Attorney at Papula-Nevinpat. She is also a partner in the company.
Prior to joining Papula-Nevinpat, Satu has worked as a researcher in various projects in the bio field in 2000 – 2010, e.g. at the University of Helsinki. She has also authored a number of scientific publications and is one of the inventors in several patent applications.
Satu first started her intellectual property career in 2010 at Papula-Nevinpat.  Satu is responsible for various assignments involving drafting patent applications, patenting in Finland and abroad and consulting clients in patenting matters.
Special expertise
Biochemistry, Biofuels, Bioplastics, Chemical engineering, Electrochemistry, Environmental technology, Genetic engineering, Microbiological processes, Organic chemistry, Pharmaceuticals, Polymers
Assistant
firstname.lastname@papula-nevinpat.com
Technical fields
Biotechnology
Chemistry
Food technology
Material science
Mineral processing and metallurgy
Process engineering

Languages
Finnish, English, Swedish, German
Education
PhD, 2006, applied biotechnology, University of Kuopio (currently the University of Eastern Finland)
Memberships
STY (the Finnish Association for Industrial Property Rights), SPAY (The Association of Finnish Patent Attorneys)