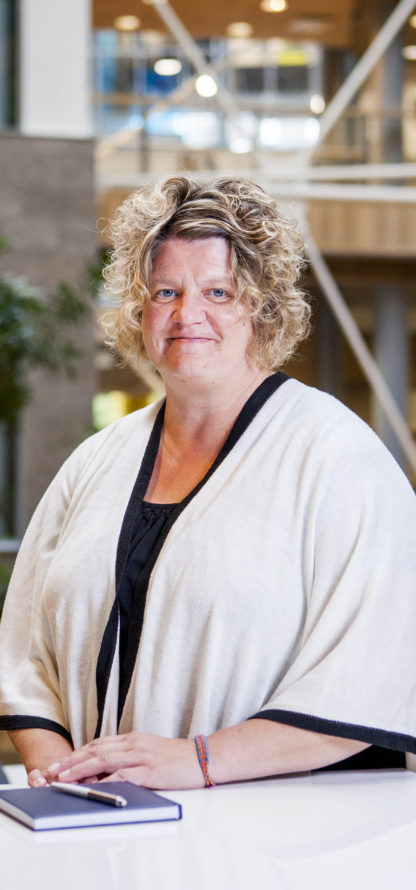 PALMOS RIIKKA
Director (Trademark Department), European Trademark Attorney
firstname.lastname@papula-nevinpat.com
Riikka Palmos has been working as a European Trademark Attorney at Papula-Nevinpat since 1995. She is also a senior partner in the company and the Director of our Trademark Department.
Before Papula-Nevinpat, Riikka worked at Unilever Finland as an Assistant IPR Attorney.
Riikka has twenty years of experience in trademarks in the territory of the former Soviet Union, including changes in the trademark legislation and practices, licensing and assignment of trademarks, protection of well-known trademarks, registration of domain names, infringement cases and registration processes in the Russian Patent Office. Riikka also has experience in Finnish and EU trade mark processes, and she handles cases relating to international trademarks.
Riikka's expert articles have been published in a number of major publications of the field (such as Trade Mark Yearbook, IP at the Boarder, Litigation and Enforcement Focus, Managing Intellectual Property, IP Strategy Yearbook, Getting the Deal Through Trademarks 2007). Riikka is also a popular speaker in Finnish and international conferences and seminars, as exemplified by the presentations held for the Finnish-Russian Chamber of Commerce – "Protecting brands in Russia", Talentum Lakikoulutus –" Do you use your trademark correctly in Russia?", IPR Nordic Forum – "How to avoid infringing in Russia and the CIS countries?", IPR University Center – "Intellectual Property Rights in Russia", and by a number of other presentations in seminars and training events.
Riikka has been appointed to the Enforcement Committee for the 2014-2015 Committee Term at INTA (International Trademark Association).
Core expertise
Foreign trademark registrations
Infringement issues
Legislation in CIS countries
Searches
Trademark registrations
Trademark strategies

Languages
Finnish, English, Russian, Swedish, (German)
Education
LL.M., University of Helsinki, 1995
Memberships
STY (Finnish association for the protection of intellectual property), SPAY (Association of Finnish Patent Attorneys), INTA, PTMG